Bridport Runners, Bridport's energetic running club, sported their new running gear on a sunny early-morning run earlier this month after being awarded £500 by the Palmers Brewery Fund earlier this year.
Bridport Runners, consisting of approximately 40 members, were presented with one of several bi-yearly donations from the Palmers Brewery Fund that supports charities, community projects and local initiatives within West Dorset.
Helping members to harness their fitness and running skills, as well as offering a friendly and encouraging group to enjoy the local area's beautiful surroundings, the Palmers Brewery Fund committee were delighted to grant the group funds to purchase their new running tops.
"We at Bridport Runners are so grateful for the support from Palmers Brewery" says Brian Shelly, Chair of Bridport Runners. "We are passionate about running and the benefits of running. Our membership is growing and we are now truly a community group. Palmers sponsorship has enabled us to provide all members with Bridport Runners training t-shirts and hoodies, further building our sense of community".
A community-spirited club that supports enthusiast of all ages and abilities, Bridport Runners has been established for 10 years meeting twice weekly, starting their Sunday morning runs from The West Bay Hotel – a family run pub in the heart of West Bay just a stone's throw away from the quayside.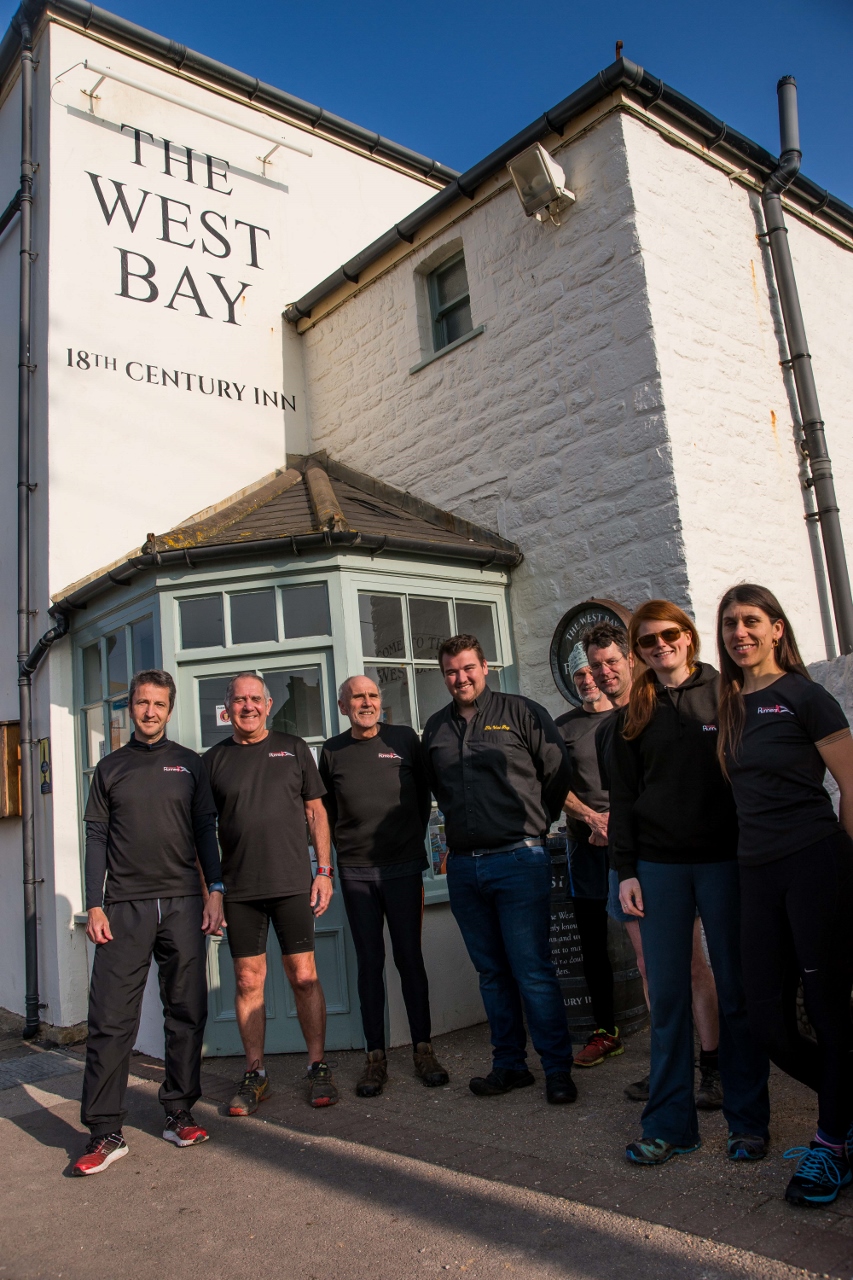 Fueling the runners at the starting line, as well as those choosing to simply sit-back, relax and spectate, hosts, Sam and Tess are launching an exciting new breakfast menu at The West Bay Hotel.
Having recently won Palmers Food Pub of the Year, Sam and Tess are expanding their weekend menu allowing visitors to now enjoy their excellent food, traditional Dorset Inn and picturesque views for breakfast, lunch and dinner; pre- or post-run!
Since it was established three years ago the Palmers Brewery Fundhas supported dozens local charities and initiatives. Awards are made twice a year. The deadline for applications is 1 May and 1 November. Visit palmersbrewery.com/fund for more details and application forms.