When the pandemic arrived in March 2020 we had to quickly adapt to the changing trade conditions. When pubs were forced to close we knew we had to streamline the process of online ordering and logistics of running a home delivery service. The role of Palmers Wine Store was clearly going to play an important part in supplying customers with their favourite Palmers products. In addition, we took the necessary measures to make the store itself a safe place for customers to visit and make physical purchases.
Ecommerce website review
A content and layout review took place on the Palmers Wine Store website to make sure the platform was optimised for online orders. Product images were enhanced and homepage visuals were reworked to enable Palmers' products to be better signposted and highlighted.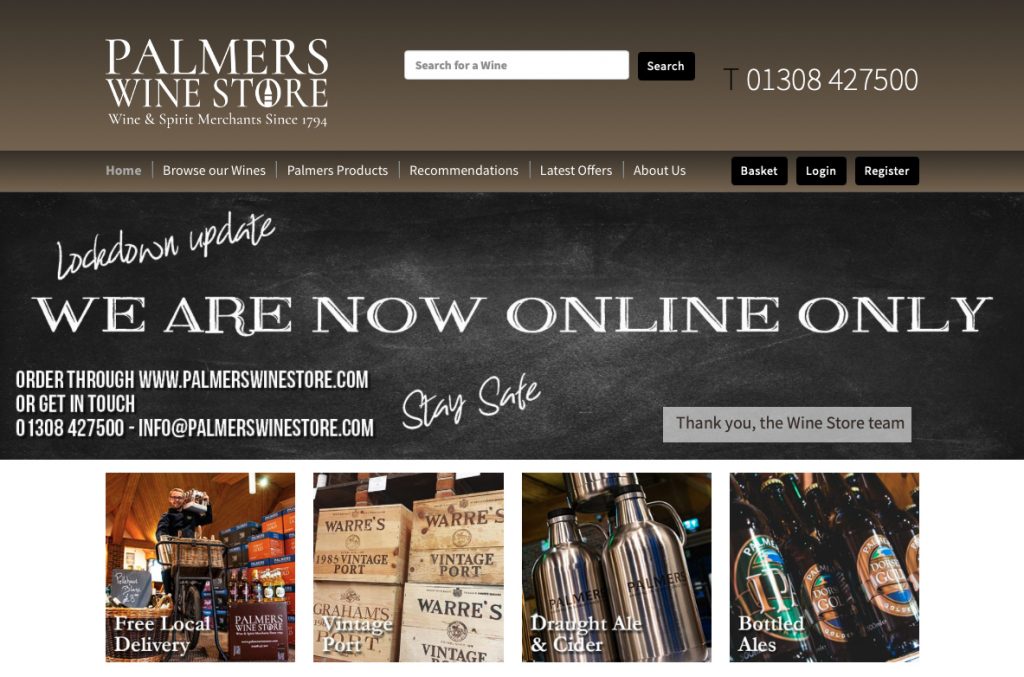 In-store measures
In order to make Palmers Wine Store a covid-secure place for customers to shop we introduced hand sanitising stations, one way system and floor markers to enforce social distancing.
4 pint carry outs
We have an in-store pop up bar installed in our Wine Store. This meant that with the release of our 4 pint carry out 'growlers' our shop attendant was able to supply takeaway vessels of fine Palmers ale straight from the cask.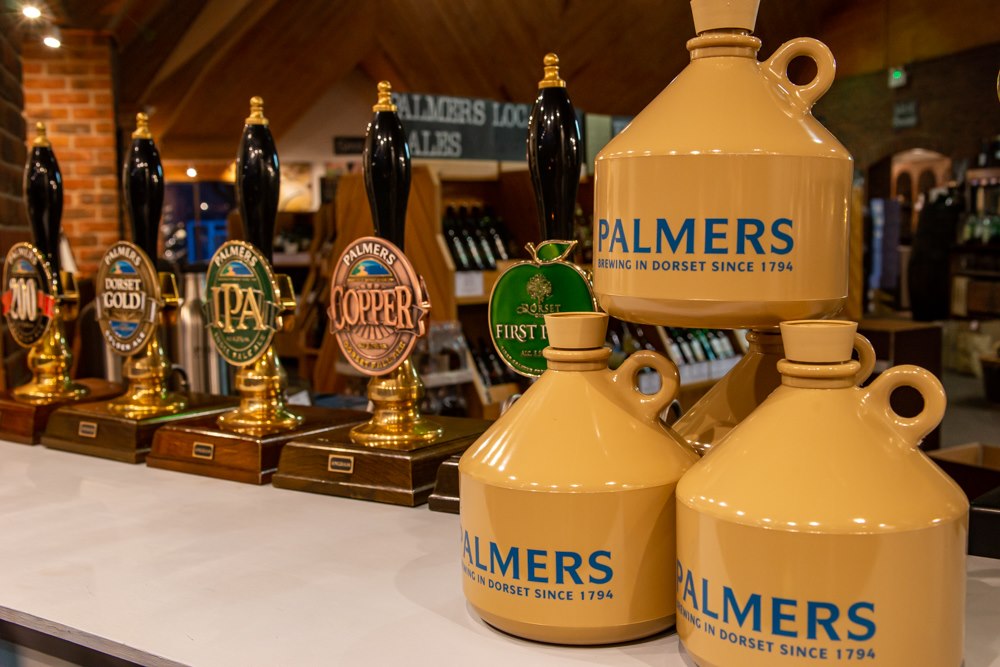 Local home delivery service
We offered a FREE local home delivery service for orders over £50 in the DT6, DT7 & DT8 postcodes. Courier deliveries are also available regardless of distance.
We needed to be flexible to open and close as lockdowns dictated shop opening guidelines. When the shop couldn't open we had revert back to online orders only. During the second national lockdown we extended our local delivery to DT1, DT2, DT3, DT4, DT5, DT6, DT7 and DT8.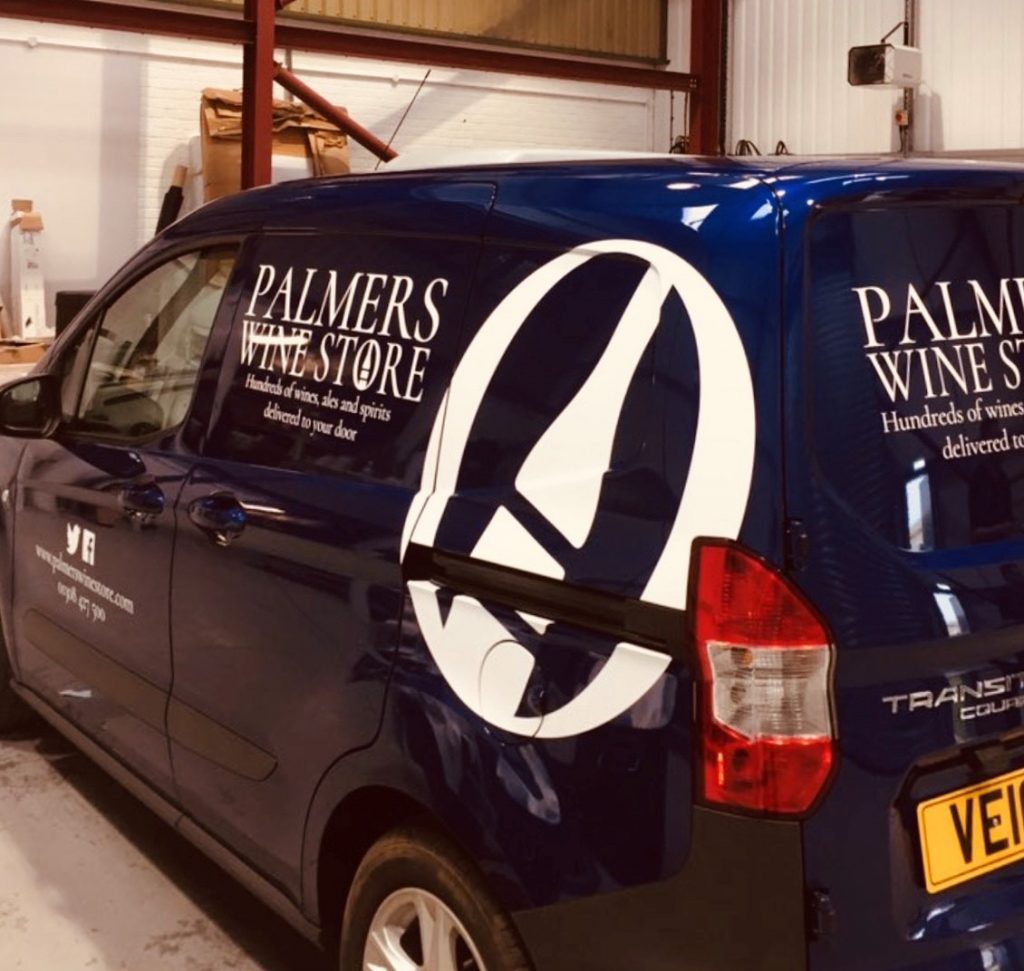 Donations to hospitals
Palmers Wine Store delivered 480 bottles of our lovely Palmers Ginger Beer and Original Lemonade to some of the frontline team at the Dorset County Hospital in Dorchester.
Palmers pledged £1000 to support Bridport Community Hospital to help the effort of our amazing NHS team locally. In addition to this, we donated a further £1 for every bottle of HIX Blonde, Oyster Ale or HIX IPA ordered in West Dorset through Palmers Wine Store to help everything that the dedicated team at our local hospital have done and continue to do for us. This extra pledge brought the total to £1612.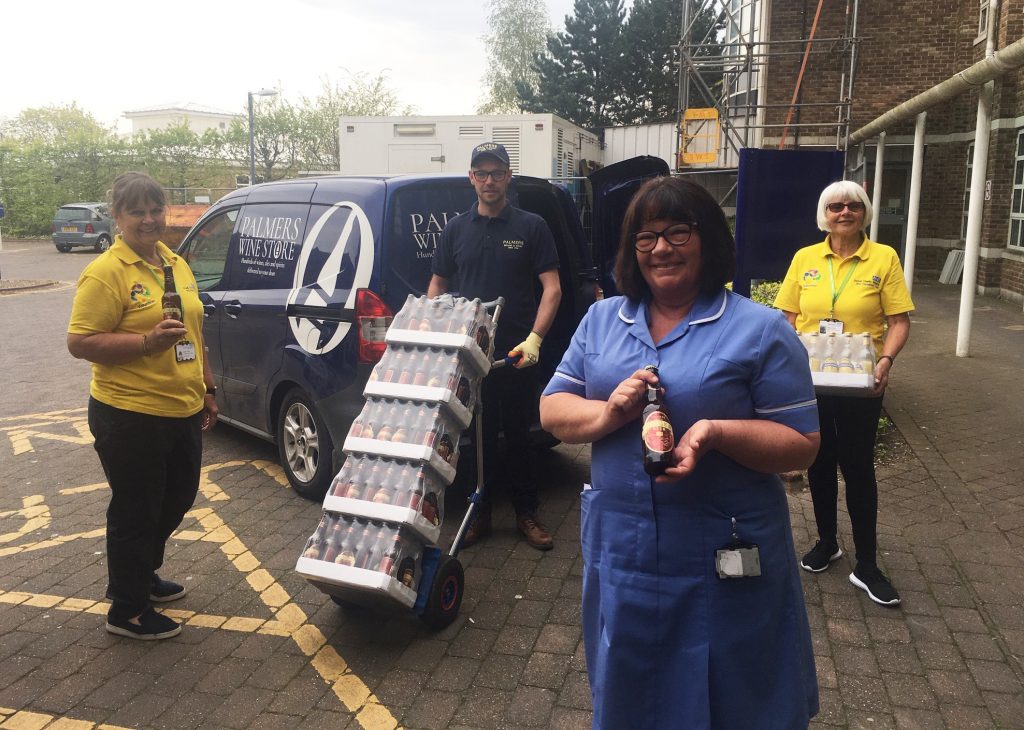 Record year for online orders
Despite the obvious disruption to the brewing and pub industry the pandemic has caused, we had by far, our best year for website orders. We saw a 99% increase in website sessions for the year 2020 compared to 2019. Website orders peaked in April 2020 with 631 online orders. This represented a 10 x increase on the same month in 2019. The top seller from the Palmers Wine Store website over the last 12 months was Dorset Gold, with Palmers 200 a close second.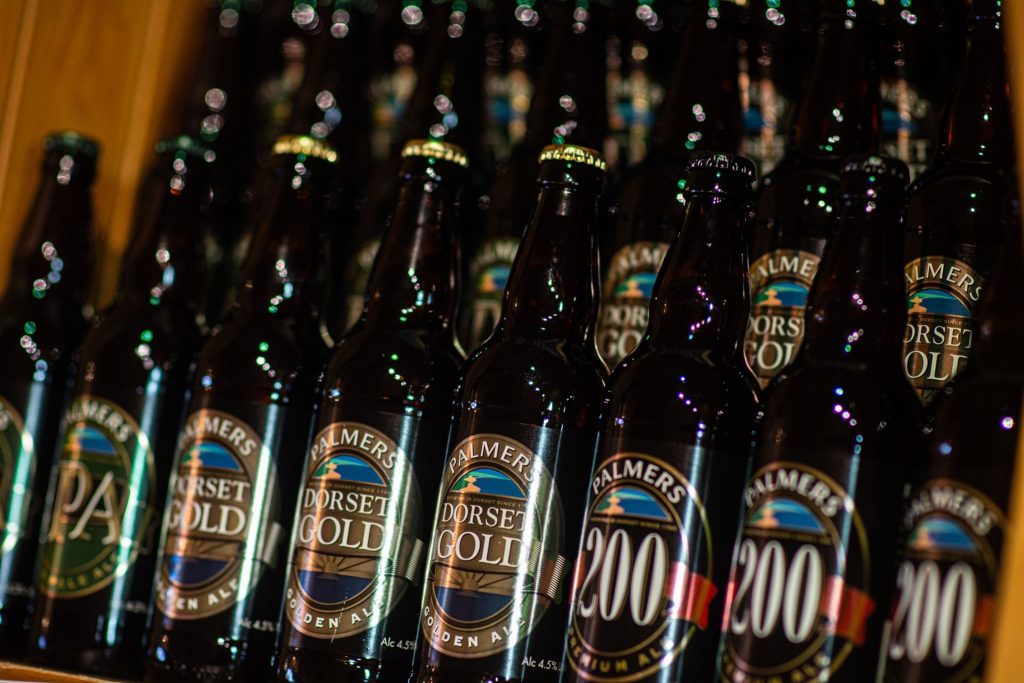 Lightening the mood in lockdown
We used our social media channels to keep spirits up over the last 12 months. We featured special offers on products from Palmers Wine Store. We also ran competitions and giveaways – who doesn't like free beer! We hosted virtual wine/beer tasting sessions and created a cheerful video at Christmas time.